Container gardening ideas have become extremely important landscaping tools as with living spaces getting smaller and smaller while our need to have plants growing around us is getting greater and greater. Growing things in pots and planters have enabled us to develop green roofs and have lush landscapes even on the smallest urban apartment and townhouse balconies.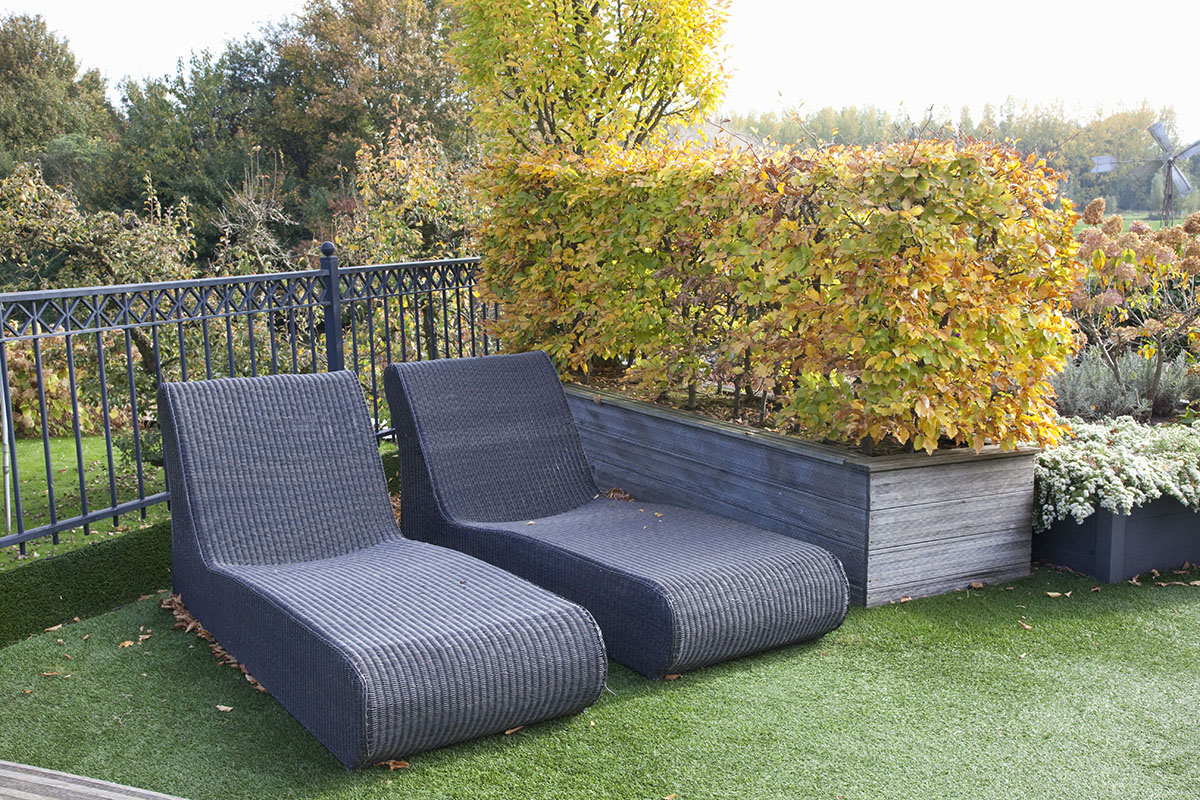 Privacy in heavily-populated areas is especially important, but it can be hard to achieve with many rules and regulations regarding hardscaping and landscaping on city ground. Planting a privacy hedge in a container on a patio or balcony is a great solution that is sure to make everyone happy.

Even in suburban and country areas where space isn't an issue, patios and courtyards can be greatly improved with container gardens. They soften hardscape features like stone, wood, and concrete, blending all the elements together. Container gardening ideas also removes worries of paths and patios being corrupted by vigorous roots of in-ground trees and shrubs.
Businesses such as restaurants, hotels, medical centers, and event venues can use hedges in containers to great advantage, creating private "rooms" for their clients using fixed or movable planters. They are a great option for rooftop meeting, dining, lounging, and pool areas. Additionally, using a low hedge like boxwood in a planter is a great way to add low-maintenance curb appeal and has an extremely versatile style – it looks equally at home in a quaint cottage garden as it does in an edgy, modern space.

Through using container gardening ideas in urban parking areas gain privacy and elegance with hedges, and often concrete planters are the only way to achieve this.
Parks and public gardens benefit from using hedges in planters as well, particularly in urban areas where peace and privacy are desired, but the soil is poor or simply not available. Even in areas with plenty of room to plant in the ground, using concrete planters helps prevent sidewalk corruption and is a powerful design element. Layering different types of hedges with each other or with taller trees creates a beautiful effect.
We know that having more plants in urban environments helps counteract air, noise, and heat pollution, as well as improving aspects of human mental and physical health that are not even connected with pollution levels. We can all agree that the more plants we can have in urban areas, the better it is and because of container gardening ideas, plants can grow anywhere even rooftops and balconies are important for the environment as well as human well-being.
CONTAINER GARDENS GALLERY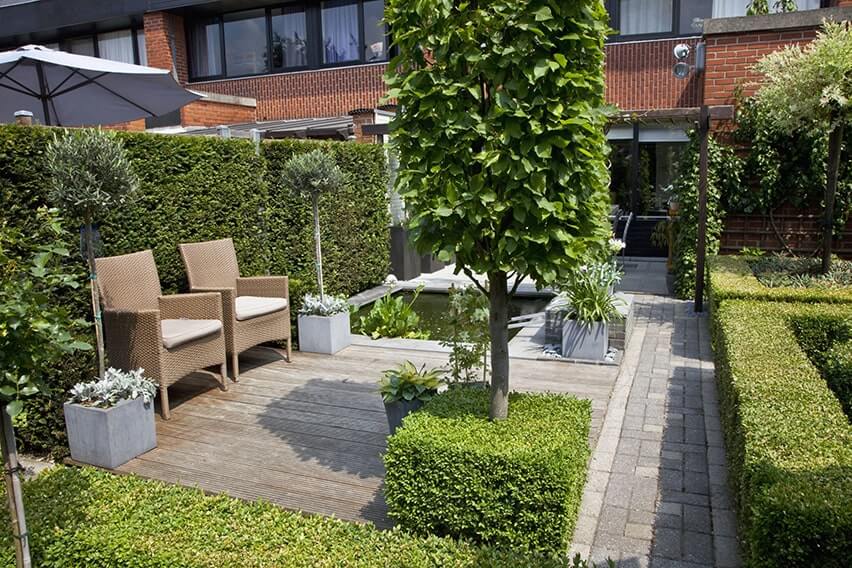 A shared courtyard at this townhouse is bordered elegantly with boxwood (Buxus) as well as yew (Taxus) hedges.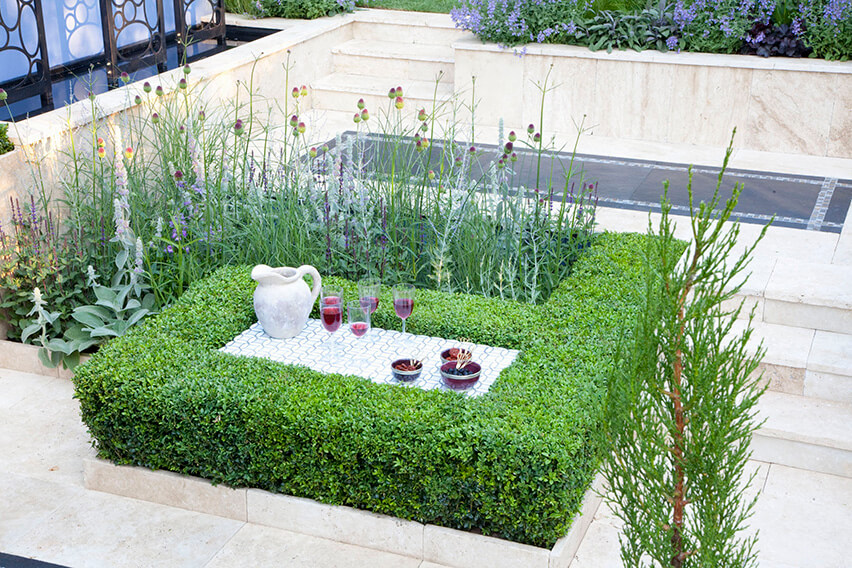 Soft evergreen hedges like this boxwood (Buxus) make a stone patio softer and more inviting even when planted in modern, geometric shapes.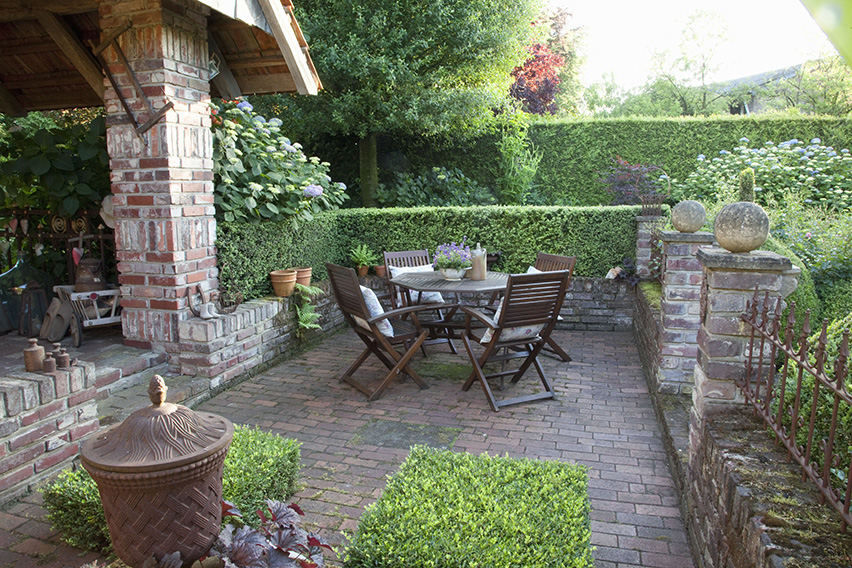 Boxwood (Buxus) hedges used along with brick creates a splendid contrast between texture and color that is quite complementary.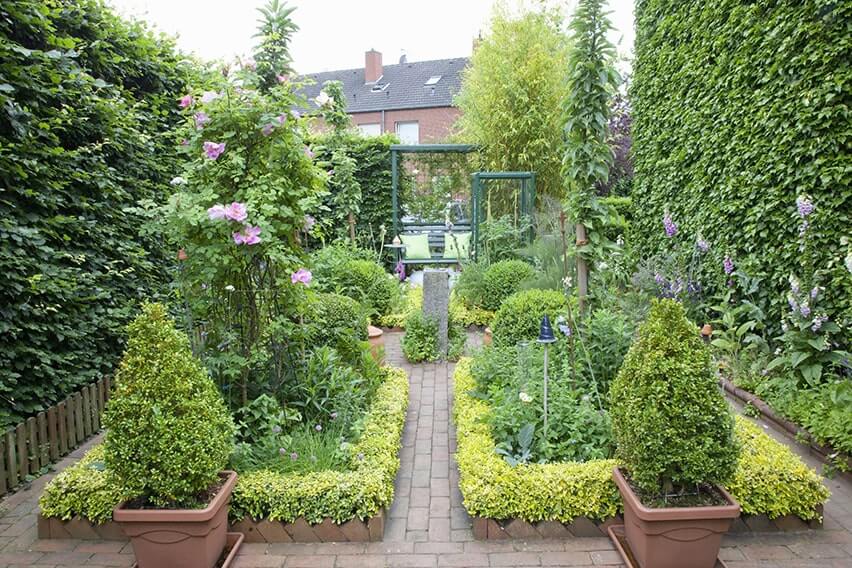 European beech (Fagus sylvatica) is used to make this narrow city lot seem more secluded.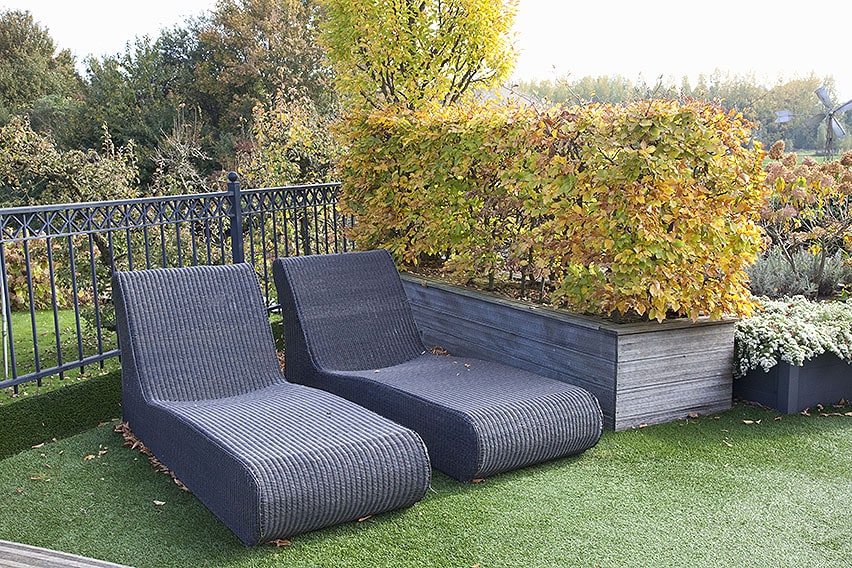 Beech hedges can easily be grown in planters anywhere, including patios, balconies, and green roofs.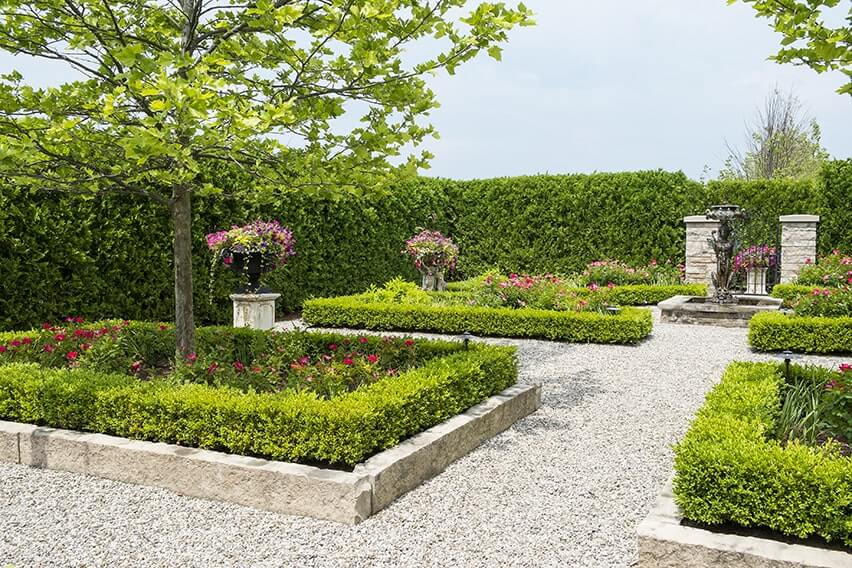 This formal courtyard looks tidy with a perfectly uniform boxwood (Buxus) InstantHedge border and coniferous arborvitae (Thuja) privacy hedge.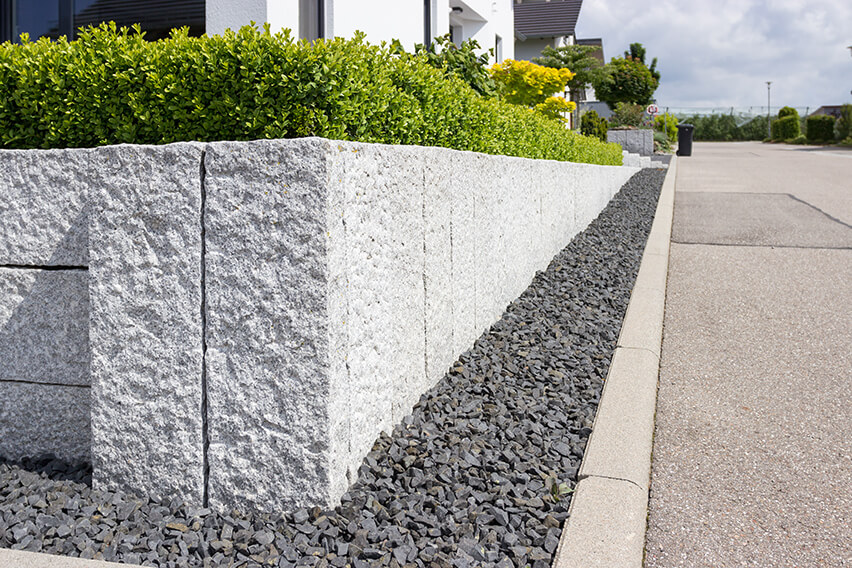 Urban businesses gain instant curb-appeal with a tidy, uniform boxwood hedge encircling their building.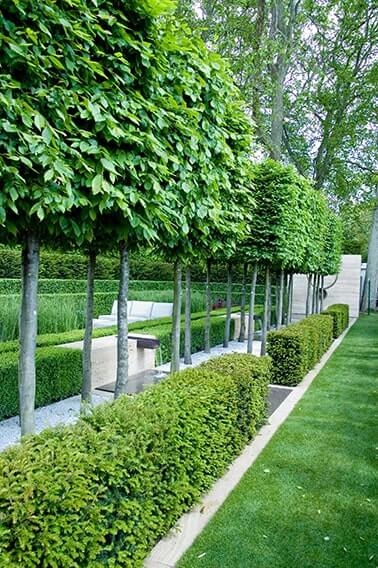 With their dark green color and feathery texture, Hicks Yew hedges make excellent low borders that complement other plants and stone.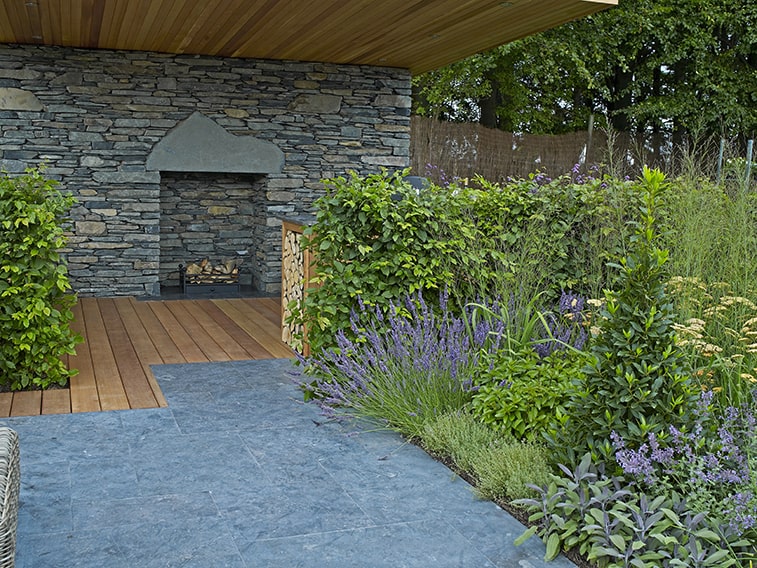 This outdoor room looks stunning with a European beech (Fagus sylvatica) hedge.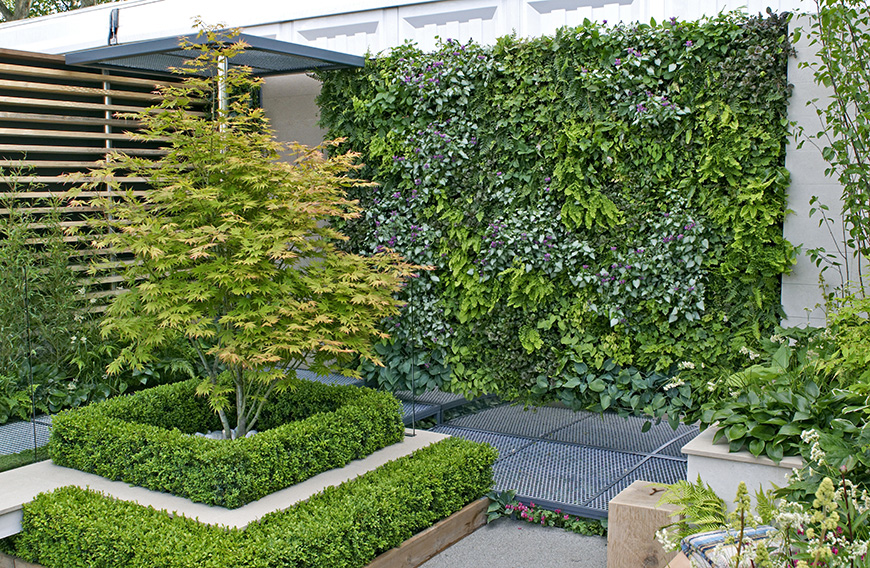 Nicely-maintained boxwood (Buxus) hedges can help to define angles and boundaries in a contemporary design such as this.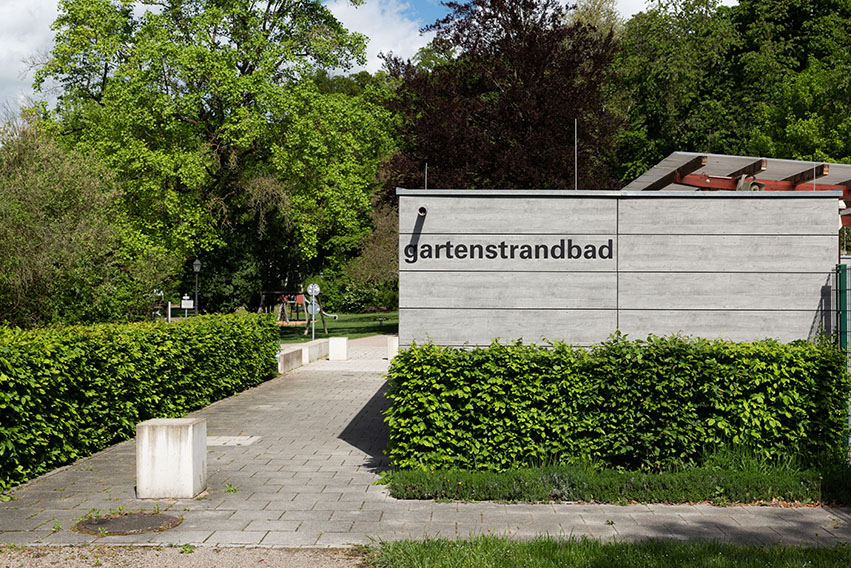 fagus beech hedge low border cover foundation commercial urban suburban driveway path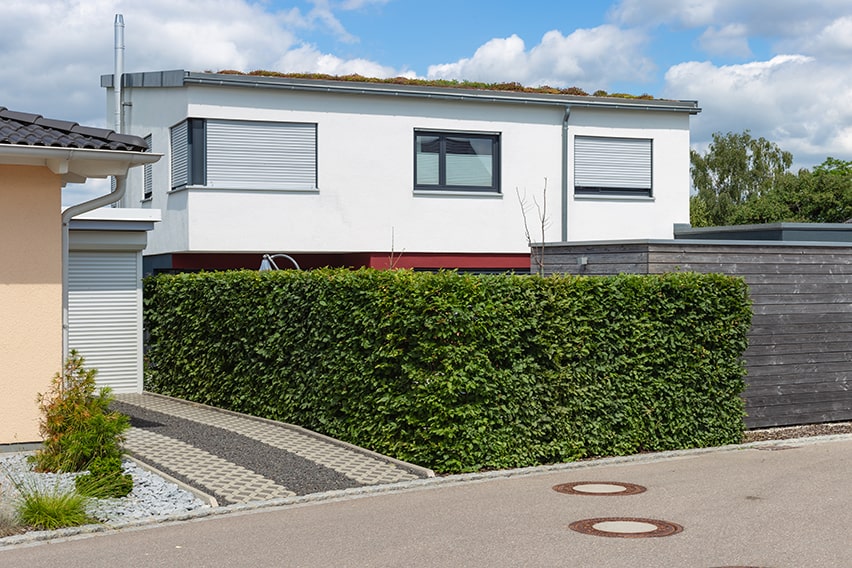 Even urban dwellings have have a private patio for summer gatherings when surrounded by a tall beech hedge.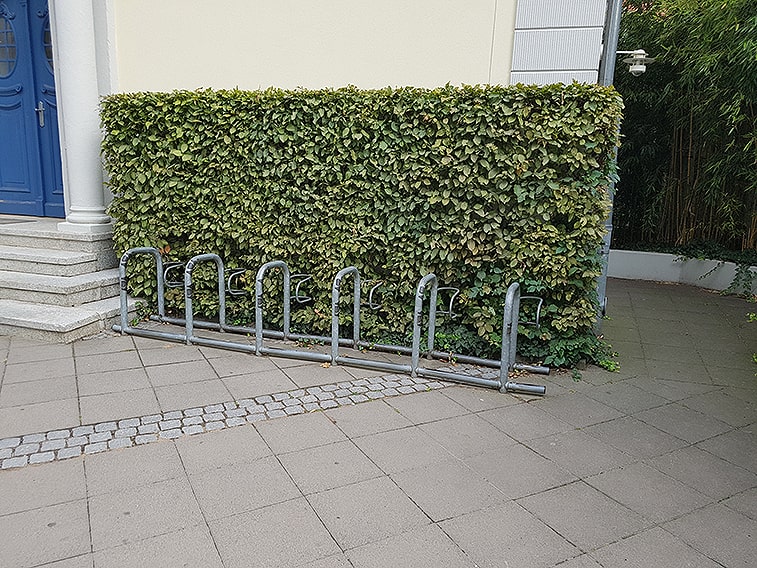 Dress up a simple bike rack by adding a green beech hedge behind it.