Our Hedges
We know every situation is unique, so we developed hedge in pots options to fill any need. You should have choices! Our boxwood hedges are container hedges– grown in custom plastic pots, but our field-grown hedges can be shipped in 3 different ways.

Boxwood are the only type of InstantHedge unit grown and shipped in plastic containers.
Biodegradable
Cardboard Box
The Biodegradable Cardboard Box is the best option for hedges in containers that are going to be planted within a few weeks after shipping. The box itself can be planted right along with the hedge and will be fully degraded in about 45 days. The roots grow right through, no problem. This makes installation incredibly easy, with zero waste. We can ship 3 hedge units per pallet in cardboard.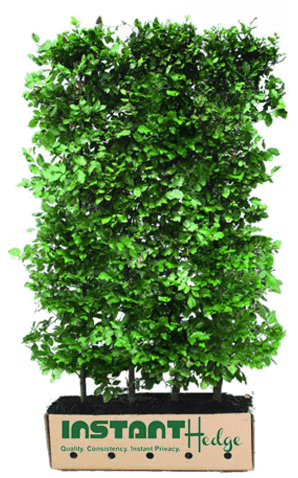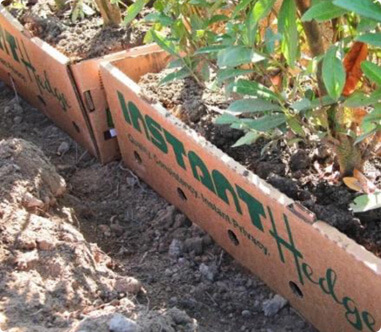 The biodegradable
cardboard boxes can
be planted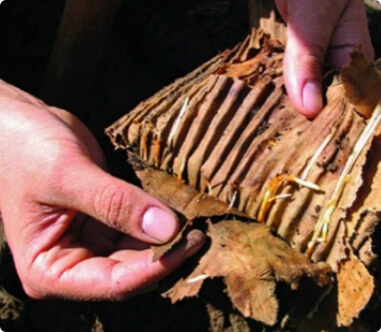 The cardboard degrades within 45 days, and the healthy, vigorous hedge roots grow through.
Direct planting

Fast installation

Zero waste
Fabric Bag
Our custom Fabric Bag is recommended for cases when a container hedges unit isn't going to be installed for several months after shipping. They can be watered and sit out in the sun with no problem. They have 4 handles so they can be easily moved around with 2 people. Just cut the bag away when planting as they will not break down in the soil. Hedges in bags can ship 4 per pallet.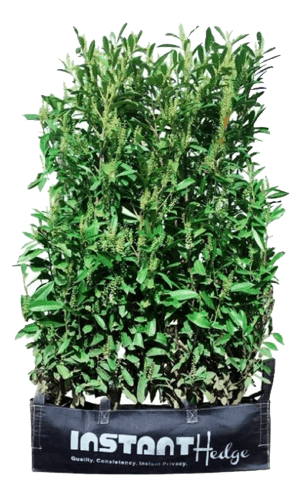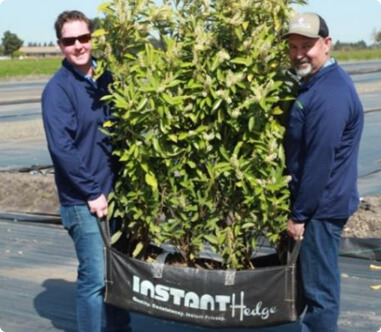 4 handles on each fabric
bag makes them easy to
move around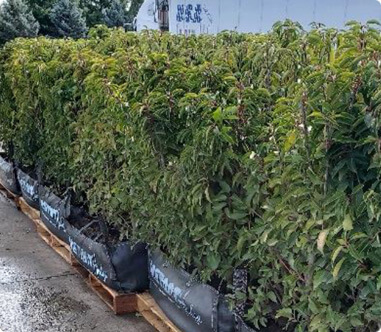 A long shelf life makes fabric bags a great choice for samples or orders that won't be planted within a few weeks of shipping
Long shelf life

Easy to move with handles

Ship more per pallet
Cedar Box
Sample displays going into garden centers and re-wholesale yards may want to have their hedges shipped in our custom cedar boxes. They are a beautiful and durable way to display InstantHedges. We have customizable options available as well that are project-ready; perfect for balconies, patios, and rooftop gardens needing a containerized hedge.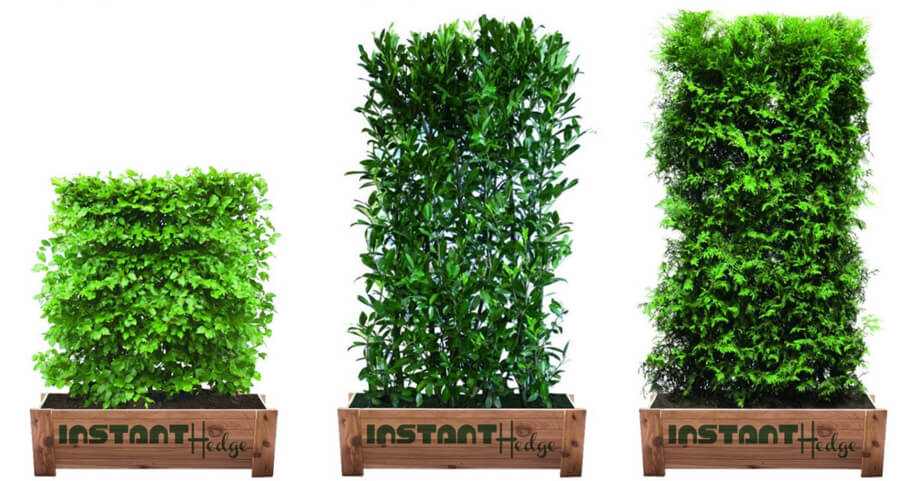 Durable

Beautiful

Customizable