To create a formal garden look people have been shaping hedges into crisp lines and geometric patterns for centuries.
Formal garden design includes:
A tall border around the area, to define the space and provide privacy
Low boxwood hedges planted in a clean pattern, creating paths that radiate out from a central spot
Hardscaping elements like stone, gravel, sculptures, or water features (typically an element of interest is placed in the middle area where the paths meet)
Accents like topiary shrubs or trees, flowering hedges (typically planned en masse and in a monochromatic palette to keep the design simple and clean)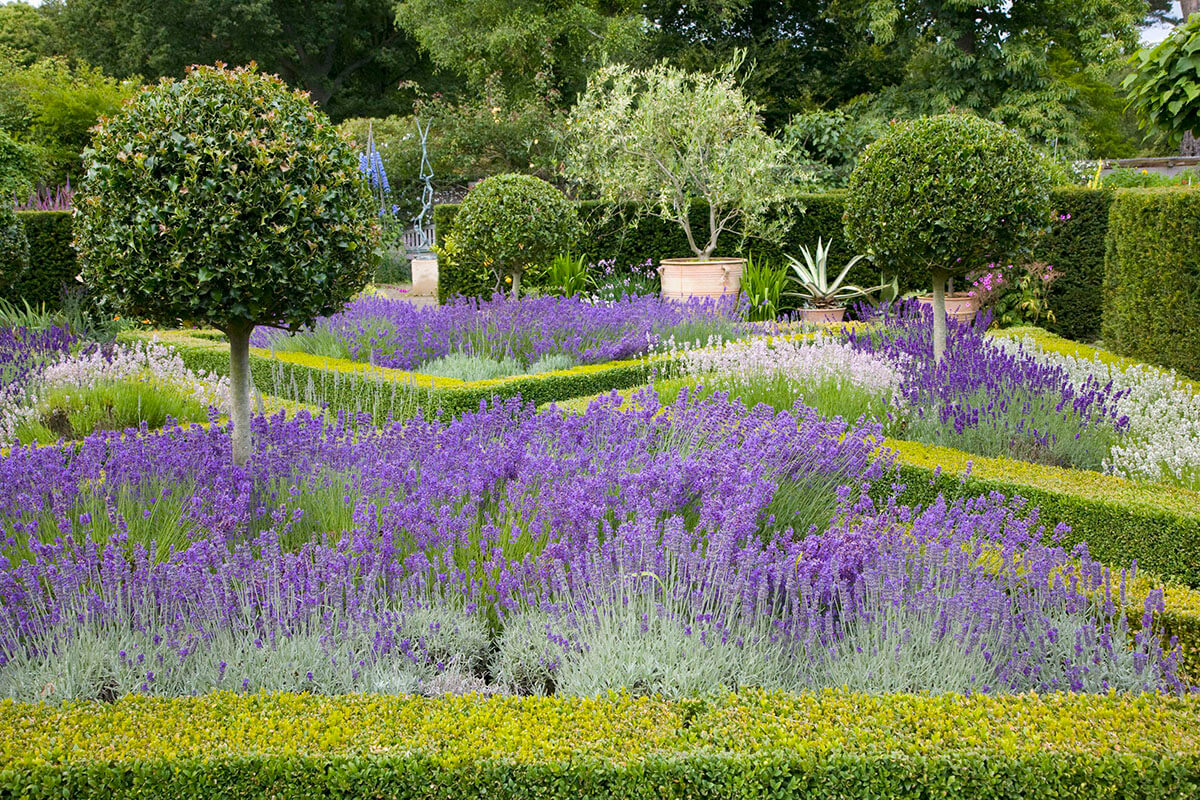 Formal garden landscape designs may take on a very traditional, renaissance-type design, or they may be very modern. Modern and formal gardens often implement the same design principles of clean, geometric lines, so they blend well together.
Since formal garden elements are very simple, it is a style that can be adapted to any location. Country homes, suburban residences, urban rooftops, event venues, institutions like government or university buildings, public parks, botanical gardens, resorts, and more can all use formal gardens to their advantage.
Formal garden design techniques can also be applied to other spaces like entries and driveways, using the clean lines of hedges with accent plants shaped into columns or other topiaries.
Formal landscapes are usually a defined space, separate from the rest of a landscape, so they can be implemented in any type of garden without changing the feel of the overall design and giving the area a formal garden look.
FORMAL GARDENS GALLERY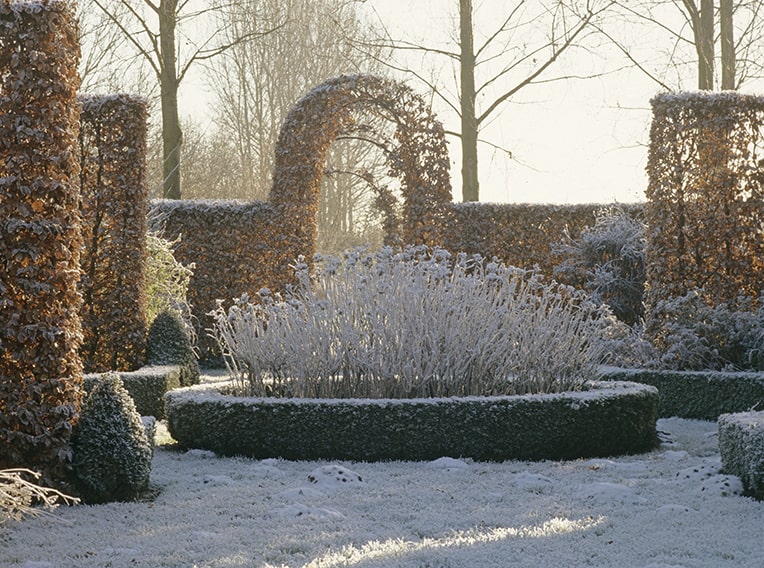 In winter, golden brown leaves remain on the European beech (Fagus sylvatica) hedge brightening up this winter landscape.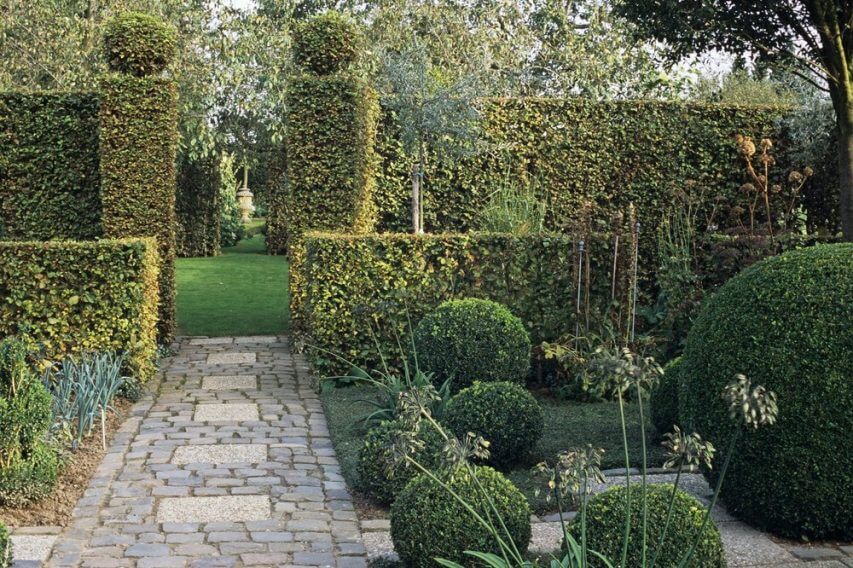 Fagus yew Buxus boxwood formal estate modern garden min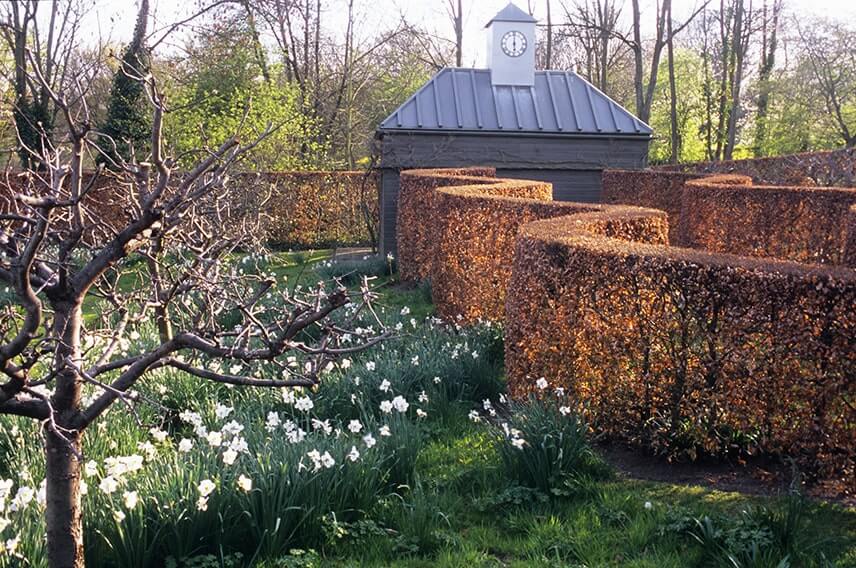 With sophisitcated hedges, even a garage/storage building like shown here can be made less noticeable in a commercial landscape application.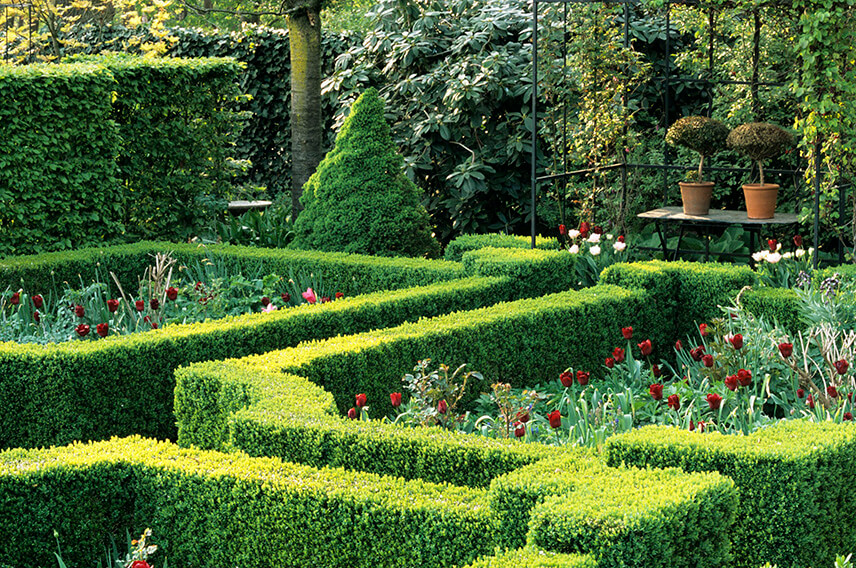 Footpaths are neatly bordered in a knot garden style with boxwood (Buxus) hedges in this country garden.
Older European beech (Fagus sylvatica) hedges can be pruned to create shapes or even structures like this arch.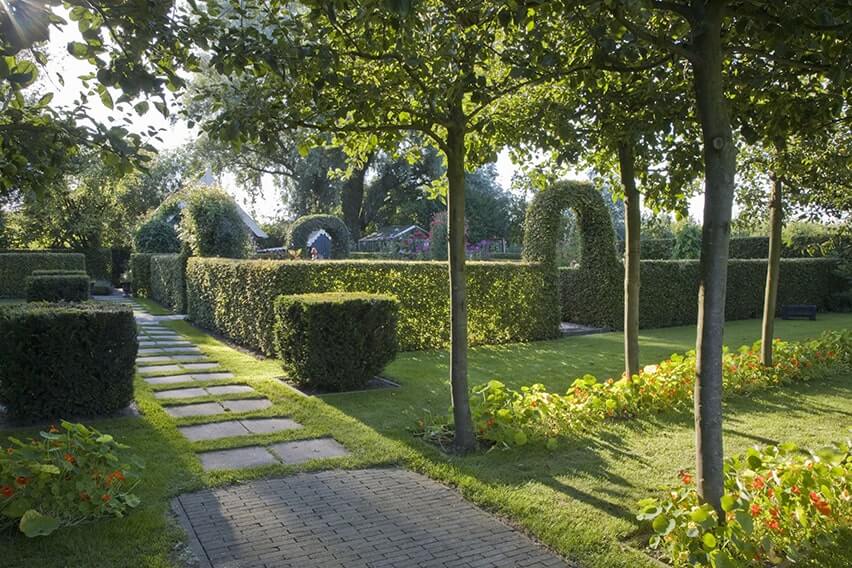 Older hedges like this European beech (Fagus sylvatica) can be trained to form an arch or gable.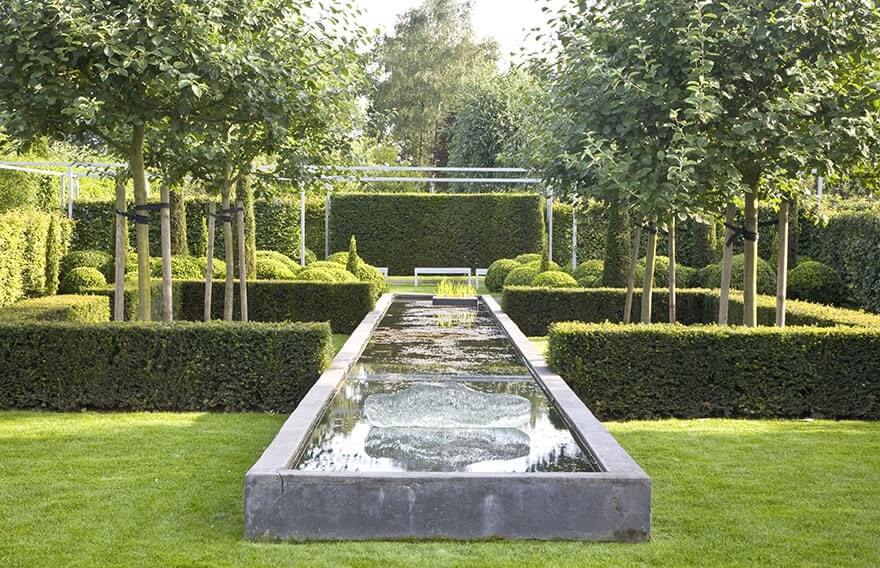 Dense, evergreen, easily-maintained Hicks Yew hedges are the perfect choice for low, artistic borders.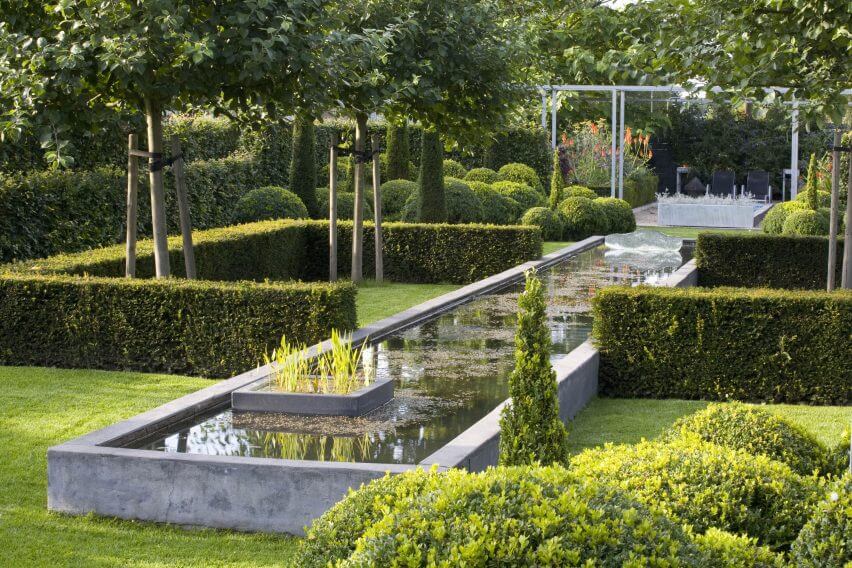 taxus hicksii yew hedge border pond water feature formal garden modern contemporary estate topiary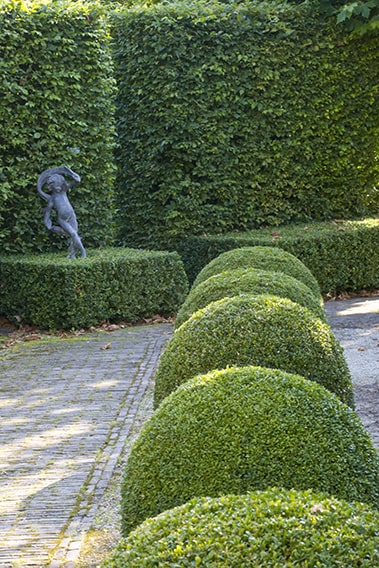 An entryway or courtyard in a modern landscape can give an air of elegance with the use of well-manicured hedges.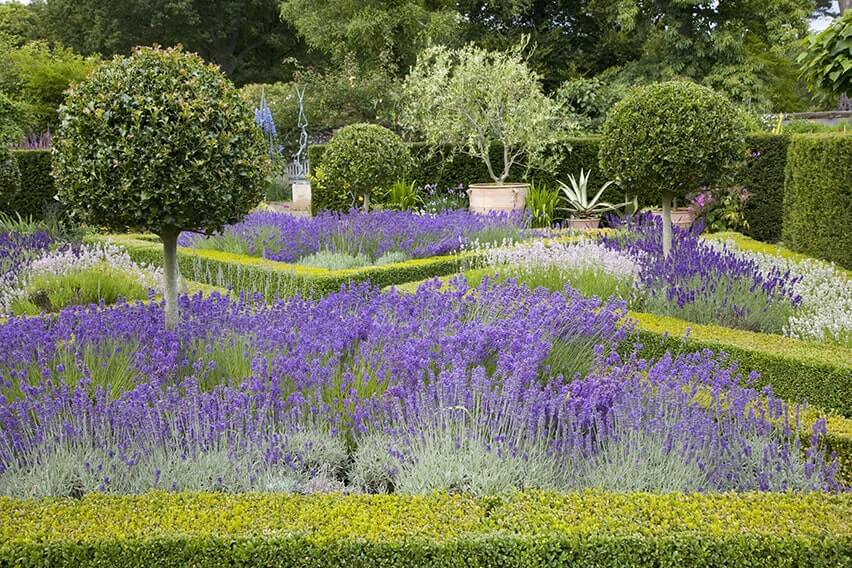 A low boxwood (Buxus) hedge as well as a taller yew (Taxus) hedge can be used in conjunction with one another to create an outdoor courtyard.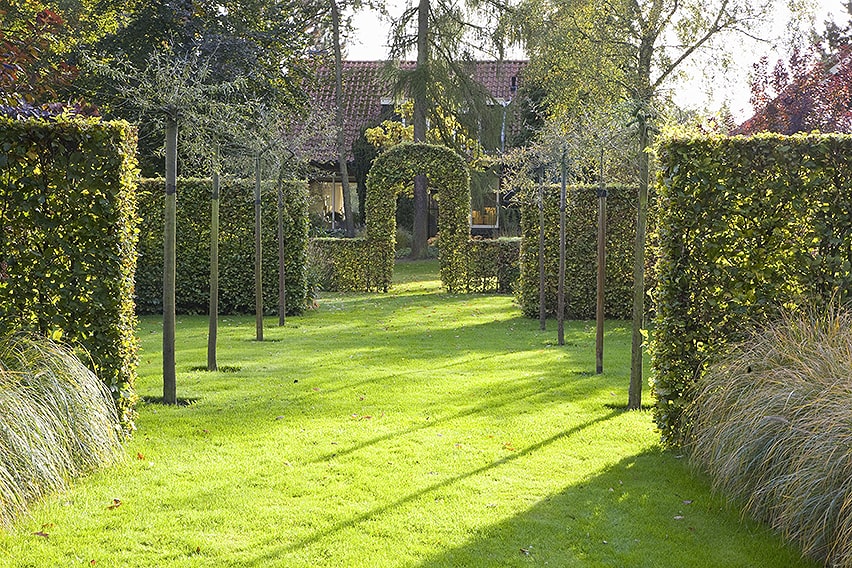 Older hedges like this European beech (Fagus sylvatica) can be trained to form an arch or gable.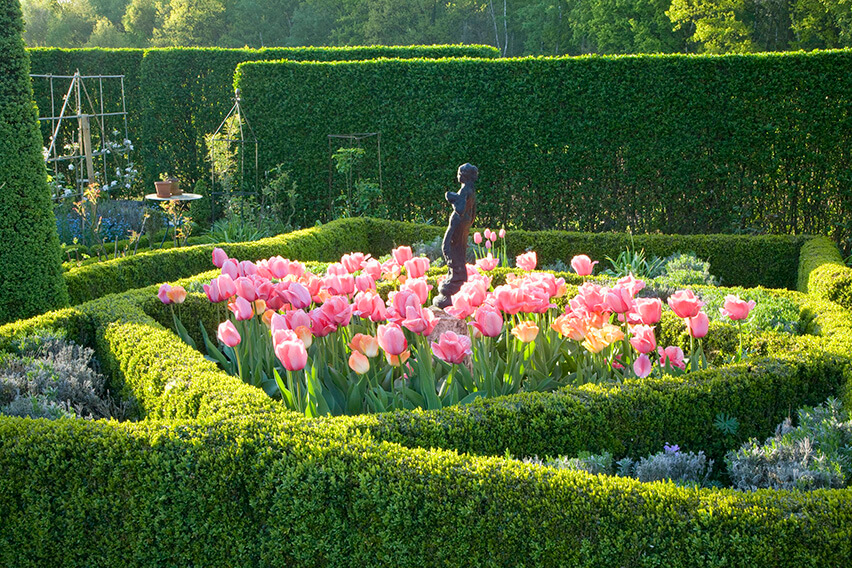 Knot gardens almost always showcase boxwood (Buxus) which looks very nice when interplanted with perennials and other flowering plants.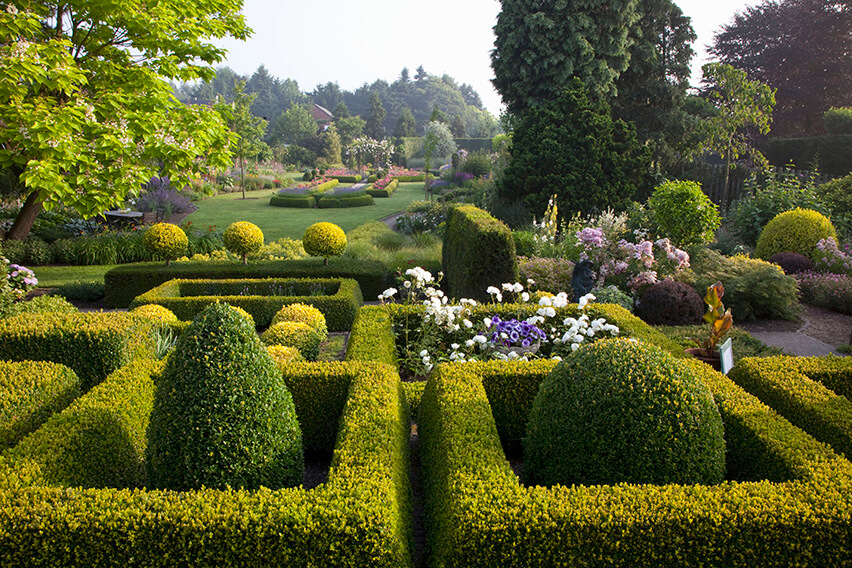 Large, sloping properties benefit from using hedges to add stabilize the soil as well as adding structure and beauty to the landscape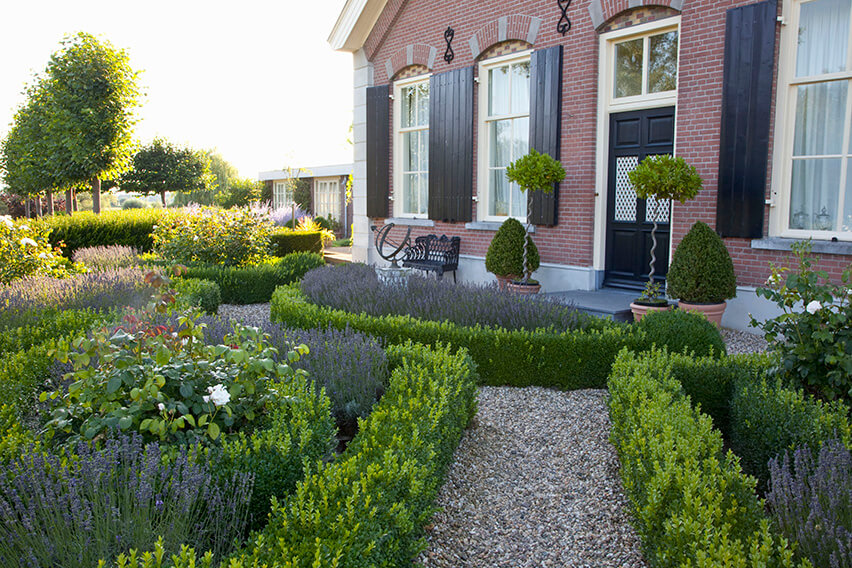 Historic homes and country settings can use low boxwood hedges to line paths and highlight courtyards and patios.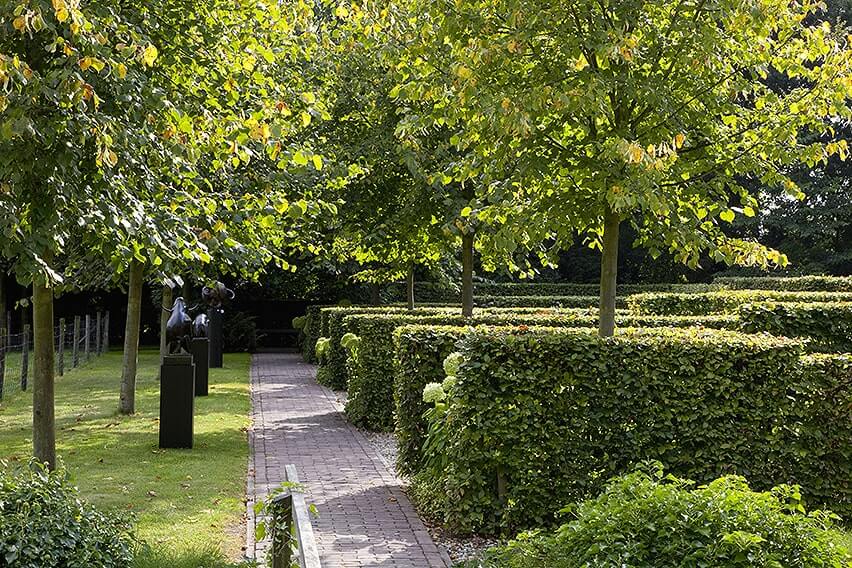 Beech hedges can be planted in blocks to create patterns to highlight other plants and sculptures.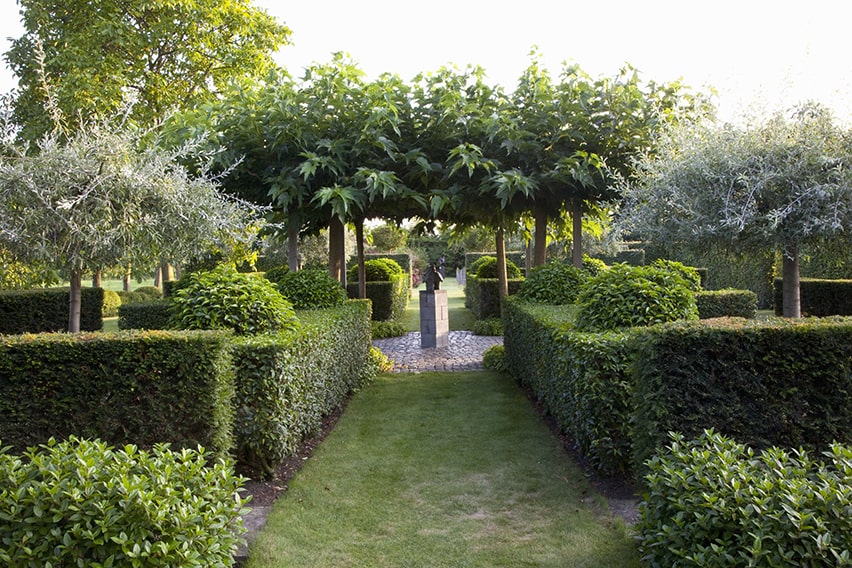 This outdoor space is framed thoughtfully with well-maintained yew (Taxus) and laurel (Prunus) hedges.